If you are new to dust mite allergies, some of the terminology can be confusing.  What is the difference between a mattress or pillow protector and a dust mite cover?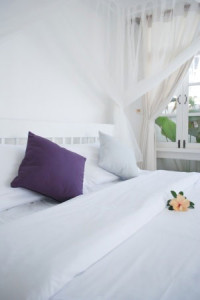 The Allergy Store has been helping people newly diagnosed with allergies for over 20 years.  We have created a great resource center with many articles on allergy control products,  news on allergy treatments, and tips for living  with allergies.
We recently added a "new article on dust mite covers" What are Dust Mite Covers?
If you are confused about that makes a dust mite covers different from other covers take a moment to read this article. We also explain the different type of covers available.
Of course, if you have any questions you can always give us a call at 1-800-771-2246 and a knowledgeable member of Customer Service can help you cut through the confusion.