You take precautions against allergen exposure. You take your medications when directed. Is there anything else you can do to help reduce your allergies? The answer may be as simple as including allergy fighting foods in your diet.
Allergy Fighting Foods to Decrease Inflammation
Any time that you can reduce inflammation, you can reduce your allergy symptoms.
That is because every allergy exposure can trigger inflammation. The inflammation can be in mucous membranes or in the skin or joints. Here are some great foods to decrease inflammation:
Tomatoes
Olive Oil
Green, leafy veggies such as kale, escarole, and spinach
Almonds
Fatty fish (salmon, sardines, tuna)
Blueberries
Cherries
Soy (edamame, soy milk or tofu – not soy sauce)
Peppers (sweet or hot)
Foods to Support Immune Health
As you know by now, your allergies are caused by a problem with your immune system. One way to decrease allergy discomfort is to boost your immune system. This can be done with food or with supplements. You want probiotics and vitamins that support immune health. Here are some ideas to get you started:
Low fat yogurt (look for lactobacillus or bifidobacterium) is a good source of probiotics. Miso
Kefir
Green tea
Citrus
Nutrient Dense Foods to Support Health
When you eat nutrient dense foods, you are eating the World's Healthiest Foods. Nutrient dense foods pack a powerhouse punch of micronutrients without a caloric knock-out.   Some great nutrient dense foods are:
Turnip greens
Swiss chard
Muchrooms
Mustard greens
Asparagus
Foods to Fight Histamines
The worst allergy symptoms are caused by the release of histamine in your body. Most prescription and over the counter medications are designed to block histamine. That's why we refer to them as antihistamines. There are some foods with naturally occurring antihistamines. It won't give you the same dose as your Claritin table, but it can help it work more effectively. Foods with natural antihistamines are:
Flax seeds and flax seed oil
Canola oil
Walnuts
Garlic
Broccoli
Ginger
Watercress
Combine for Taste and Allergy Fighting
Lucky for you, many of these allergy fighting foods taste great together. When you look at the list you see where the so-called Mediterranean Diet is great for combating allergies. Just skimp on the pasta and go heavy with the garlic. Fish with a spinach and tomato salad with a side of broccoli and a cup of green tea is not only heat healthy, it is allergy fighting as well.
Foods to Avoid if You Have Allergies

If you have seasonal allergies, you should know about oral allergy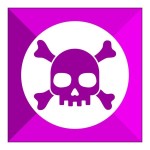 syndrome. This is where the proteins in certain fruits can mimic the proteins in certain pollens. For example, if you are allergic to birch pollen, you want to avoid apples during pollen season. This is one time that an apple a day won't keep the doctor away.
Avoid raw celery and corn if you are allergic to grass pollen.
Peel fruits and veggies to avoid food surface proteins. These surface proteins can cause itching of the lips.
If you are allergic to ragweed, avoid chamomile teas. Read the labels of "immune support" teas as they often contain chamomile. However, chamomile can cross reactivity if you are allergic to ragweed.
With ragweed season around the corner, you might be interested in reading more about some natural remedies for seasonal allergies.
Til Next Time