The post the other day caused a few people to call and ask us what air cleaner they should get if they did not smoke. If you are shopping for an air cleaner or air purifier we know it can be very confusing.  You may have questions such as:
What makes HEPA air cleaners special?
What does HEPA mean?
What is the difference between air purifiers and HEPA air cleaners?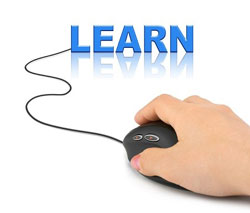 The Allergy Store has been helping people with their indoor air quality needs since 1989.  In that time, we have seen fads and flash in the pan air cleaning products come and go.  We have also seen HEPA air cleaners that perform over the long haul and provide value for your dollar.
We recently distilled this knowledge into an article " What are HEPA Air Cleaners & How Do I Know Which One Is Right For Me" .  Makes for a quick read.  You can see it here to discover the differences between HEPA air cleaners and  air purifiers.  We also cover what you should look for in purchasing an air cleaner or purifier.
As always, if you still have questions, do not hesitate to pick up the phone and call 1-800-771-2246 to get a free consultation from one of our knowledgeable Customer Service representatives.  We can help you pick the right machine for your needs and budget.